How To Secure Dog Crate In Car?
How to secure a dog crate in the car? When going on a road trip with your dog, it's very important that they are safe and secure, and the best way to accomplish this is to use a dog crate.Now there are a number of ways to secure a dog crate in the car which we are going to talk about in this article.When taking your dog on a road trip, or to a vet for an appointment,it is important to know how to properly restrain your dog in the car to ensure their safety and the safety of others.There are some people who refuse to use dog crates because they feel that confinement is cruel.
In fact, a crate can give dogs a sense of security, making them relaxed, especially when traveling.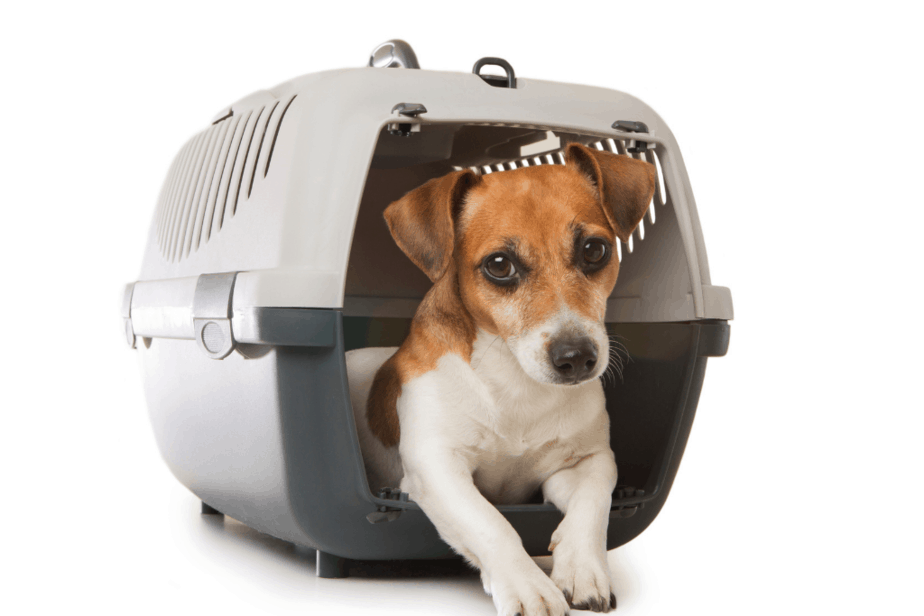 4 Ways To Secure A Dog Crate In Car?1. Car BootThe most common and safest way to secure a dog in a car is in the boot and this is mainly because a car boot is enclosed and will keep the crate still while in transit.However, we do recommend using a "dog cage" instead of using a crate,This way if there is any sharp braking or maneuvering or even a collision your dog will be protected.2. Car FootwellIt's never recommended to place a dog crate on the passenger seat as this exposes your dog to the front passenger airbags.
However, if the crate is small enough you can place it in the footwell of the car.The way to do this is once you've placed the crate in the footwell,simply roll the seat forward gently using the seat adjustment until your dog crate is fully secure.
3. Rear SeatAnother way to secure a dog crate is on the rear seats using the seat belt."But" it's very important that your dog doesn't become a distraction to the driver.
So make sure before heading off that your dog is completely secure in the carrier.Also, don't forget to give your dog a toy or chewy bone, this will help keep your dog busy while your driving.4. Seat HammockSeat hammocks are great for protecting your car seats from any unwanted marks and scratches.Not only that but it can actually help secure a dog crate in place while using the seat belt.This option gives your dog extra security while in the car and because the seat cover is in the shape of a hammock this can protect your dog from any sudden braking that may occur.
Related ArticlesDog Travelling In Car BootWhat Is The Safest Way For A Dog To Ride In A Car?Best Way To Secure Dog Crate In CarThe best and safest way to secure your dog would be in the car boot. Which is the most common way especially if you have a large dog.Most cars usually have a place where you can attach hooks to the boot to keep the crate secure.Using bungee ropes with hooks on the end is a good option and they are cheap to buy costing £10.However, if you have a small dog and you would rather have them travel on the car seat;
but are unsure how to secure the crate properly using the seat belts then this video below should help.